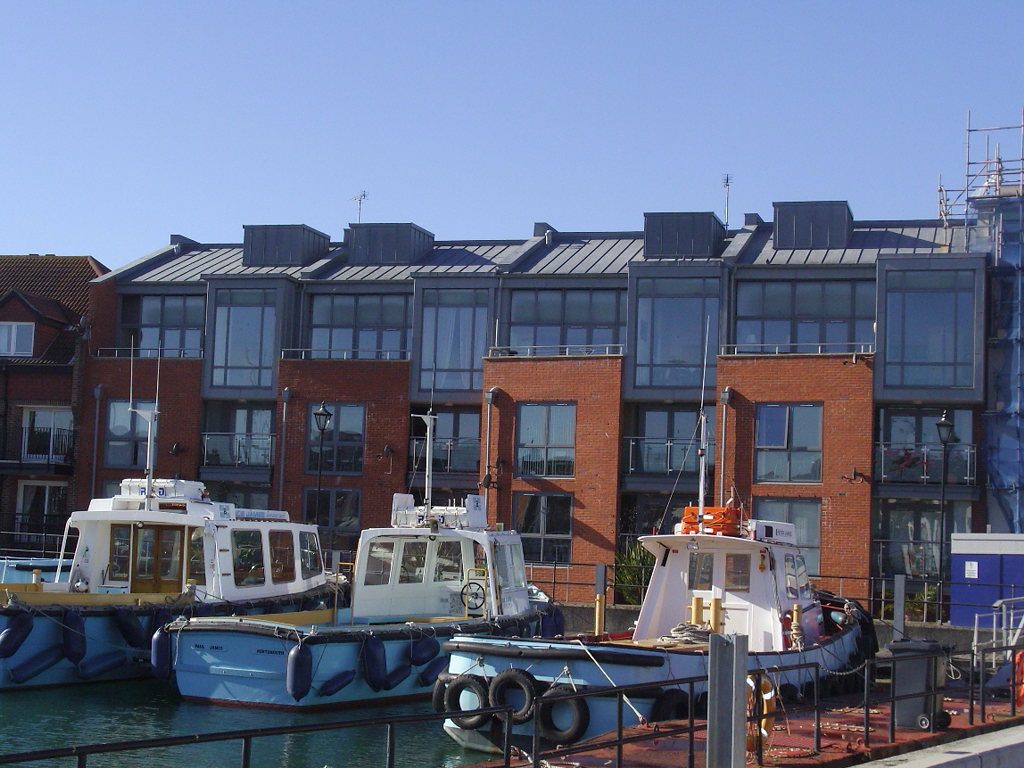 Contact us regarding Block Management
Managing a block is not an easy task, but living in your home should be – that is why at Cosgroves we go to every length to make our service hassle free and simple for you. We already work with a host of freehold owners and leaseholders who have formed their own management companies, aiding them in the day to day running of their blocks.
We pride ourselves in offering a premium service at affordable costs. With extensive experience managing properties from Southsea to Petersfield, Chichester to Fareham and Gosport– wherever you live we can offer local experience from a local company; our Southsea based dedicated team are always on hand to help.
We are the only block management company in Portsmouth with a dedicated, independent block management office (located at 32 – 34 Osborne Road) where our experienced team can deal with every aspect of managing your block, be it 3 flats in a converted house, a 40 unit purpose built block or even an estate of mixed dwellings. We have dozens of fully vetted, fully insured contractors working on our behalf who provide high quality services at fantastic value for money.
We don't offer the one size fits all approach you will find elsewhere, instead Cosgroves provide a professional and a personalised approach tailored to your specific needs. If you do not currently employ a block management company, or if you are unhappy with your current management then why not contact us and see what we could offer you.
Some of what you can expect from Cosgroves Block Management.
Arrange annual accounts and/or statements of expenditure
Provide insurance information and assistance for a range of products and services –

Venture Housing Limited t/as Cosgroves is an appointed representative of Arthur J. Gallagher Insurance Brokers Limited which is authorised and regulated by the Financial Conduct Authority. Registered Office: Spectrum Building 7th Floor, 55 Blysthwood Street, Glasgow, G2 7AT. Registered in Scotland. Company Number: SC108909.

Billing and collection service charges and ground rents
Reserve fund preparation
Administer major contract work with the use of specialist professionals and contractors
Deal with the day to day repairs and maintenance promptly and efficiently
'Out of hours' emergency service
Please take a look at our brochure for some more information on what we can provide for you. Please also find our contract here and our data protection notice for Leaseholders here.
If you would like to talk to someone about Block Management, please contact:
blockmanagement@cosgroves.co.uk or ring 023 92 827 827 ext. 3.
We are a member of ARMA – what does this mean?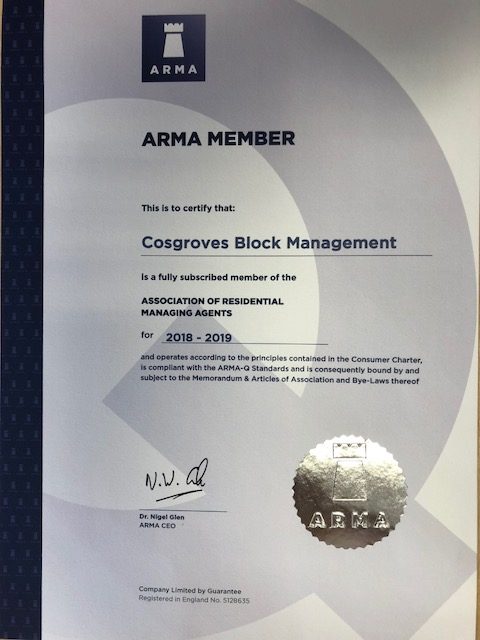 What does ARMA do?
1. Set high standards in residential block management
2. Require our members to meet those standards
3. Provide technical advice and guidance to our members
4. Produce information and advice notes for leaseholders
5. Run training courses on the leasehold system
6. Promote professionalism in property management
7. Campaign for improvements in relevant legislation and policy
To find out more about ARMA, please follow this link https://arma.org.uk/about-arma or click on the ARMA logo at the bottom of this page.
Why is this important?
Being a member of ARMA is an achievement which we are extremely proud of. It shows that our working standards are up to their high standards and provides proof of this to our clients. It also allows peace of mind for our clients, with ARMA being an independent external body which regulates our working practices. They provide us with the most up to date information in the industry, which ensures that our training and our advice which we provide is of the highest standard. This membership allows our clients to have the greatest possible confidence in Cosgroves Block Management, which is one of our main aims in this business – to make the client's life as easy as possible when it comes to living in their own home.
Currently the field which we work in is unregulated, meaning that people can set up a company and start collecting service charges and running your property with no rules in place or experience in this area. By becoming a member of ARMA, we have shown that we are not one of those companies. We are a company who prides itself on clarity, openness, honesty and professionalism to the highest standard. As ARMA state:
"Membership of ARMA is voluntary. So if your managing agent is signed up to ARMA-Q, they are showing a clear commitment to offering the best customer service when managing your property."
For more information, please visit our Block Management FAQs page or contact us at info@cosgroves.co.uk or 02392 827 827.